Different Online Sales Types
To better fit your needs as an auction company, we have integrated several different online sales types into our system with customization on how and when you want your sale to end. Here are just a few of the options
Racehorse Style Auction
Staggered Ending
Listing Only
Buy It Now
Times the Money for multiple quantity
In addition to the sales types, you have control over how and when you want your auction to end. For example you can set a high-water mark for your Racehorse Style auction so that if any bids are received within the last few minutes the auction will automatically extend. When that high-watermark goes into effect is a setting that you can control. Mix and match Buy It Now lots within your timed lots or offer times the money for multiple quantity lots. As an auction company, you have the options to succeed in your online auction sales.
What Do Our Customers Think?
"We are extremely happy and thankful for such an easy transition into hosting our own online sales. The simplicity and ease of use in the W2 Auction Solutions platform made all of our 2018 sales run seamlessly and we're excited to continue to use the W2 platform for years to come!"
"Costs are minimal compared to the power of this system and the revenue we have already been able to generate. The ease of this system is amazing, and the support is tremendous. W2 Auctions earns my highest accolades!"
Synchronized Real-Time Timers
Whats most important in an online sale? There are a lot answers to that question but one is making sure that all your bidders are getting real-time information on how much has been bid and how much time is remaining. For your online sales, your bidders will see a time remaining clock beneath each lot. We have gone to great lengths to make sure these clocks are synchronized across your bidders and that all bidders are getting real-time information about each lot so they can quickly and easily bid.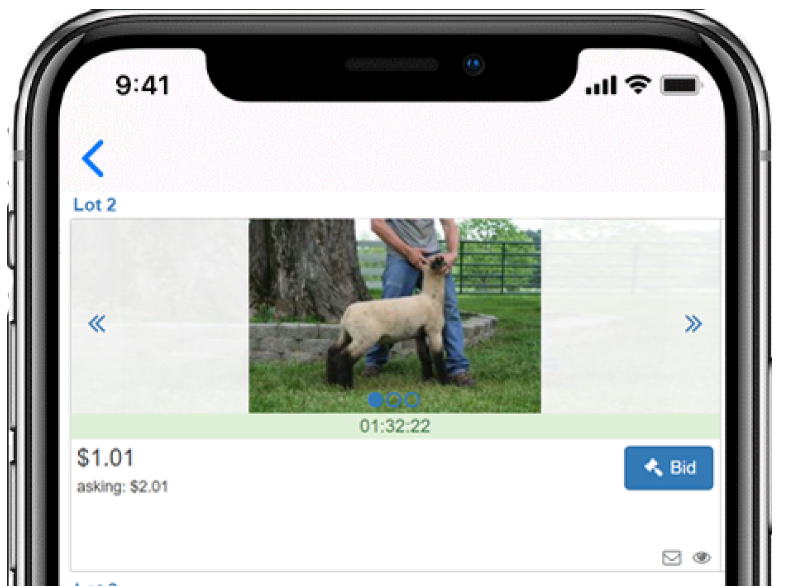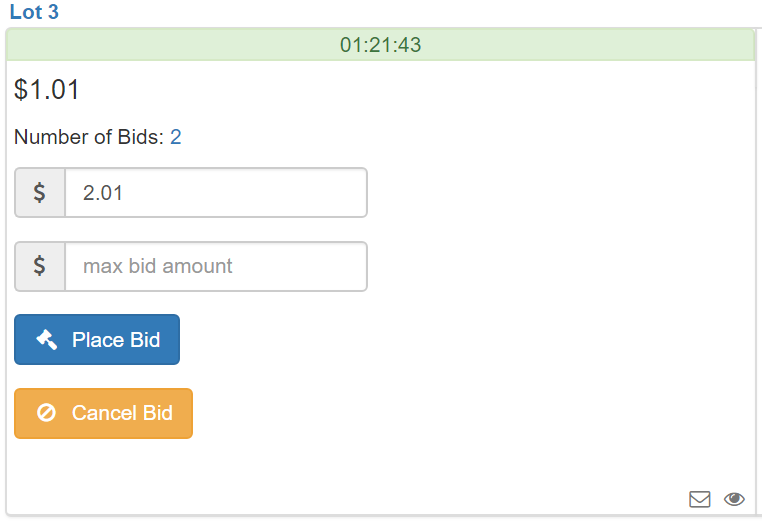 Easy Bid Interface
Our bidding interface is easy and intuitive for all users regardless if they are bidding on a mobile phone or a desktop computer. Bidders can view lot information, see the current bid and place a new bid or max bid. All of this with real-time feedback when their bid has been accepted and they are winning or they have been out-bid.
Watchlist and Favorite Auctions
Your bidders have the ability to create a list of their favorite upcoming auctions and add specific lots from those auctions to their watchlist. From their watchlist page, they can monitor the sale price of their selected lots and place a bid right on their watchlist page. Bidders will spend more time bidding and less time searching for the lots they had interest in.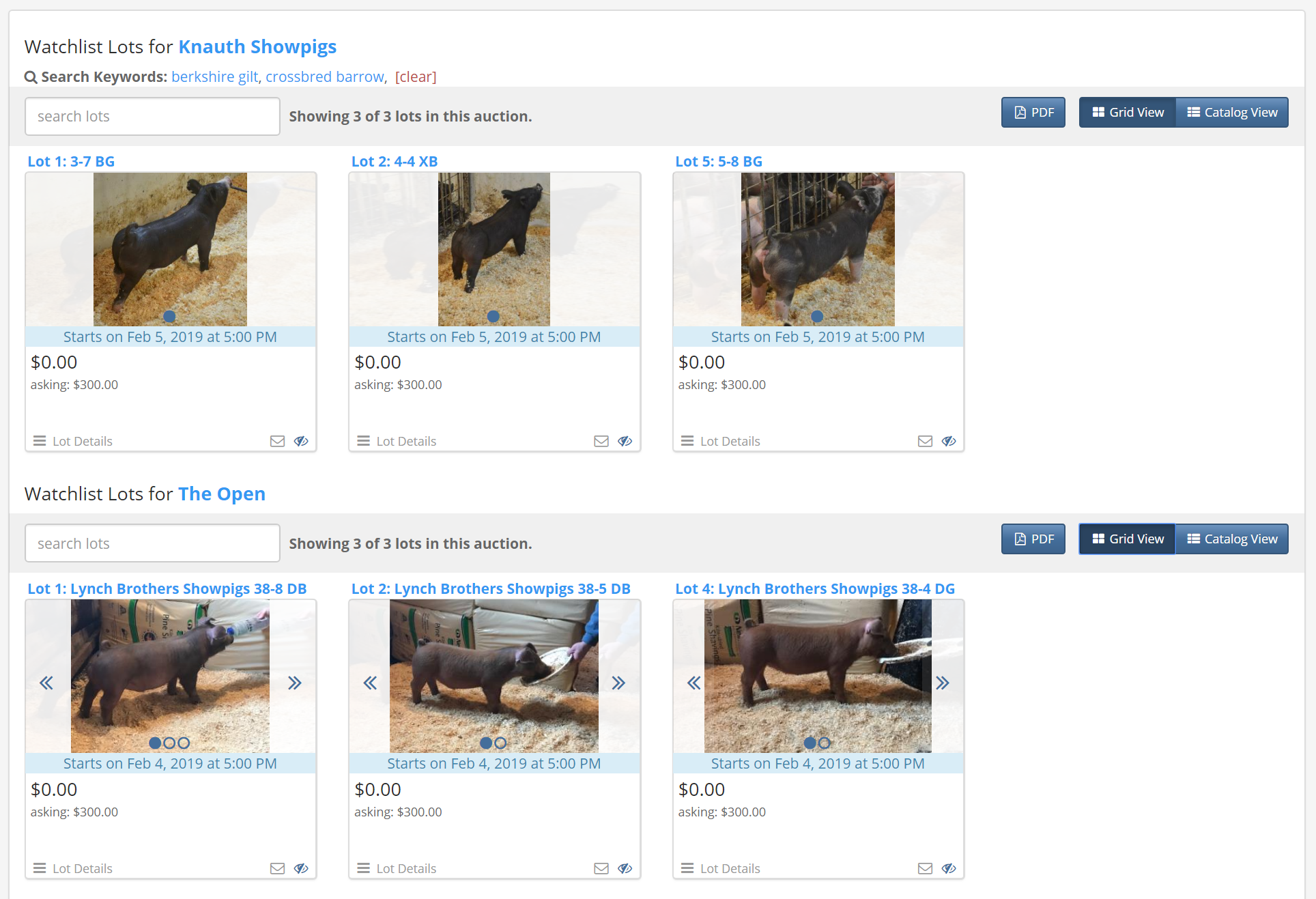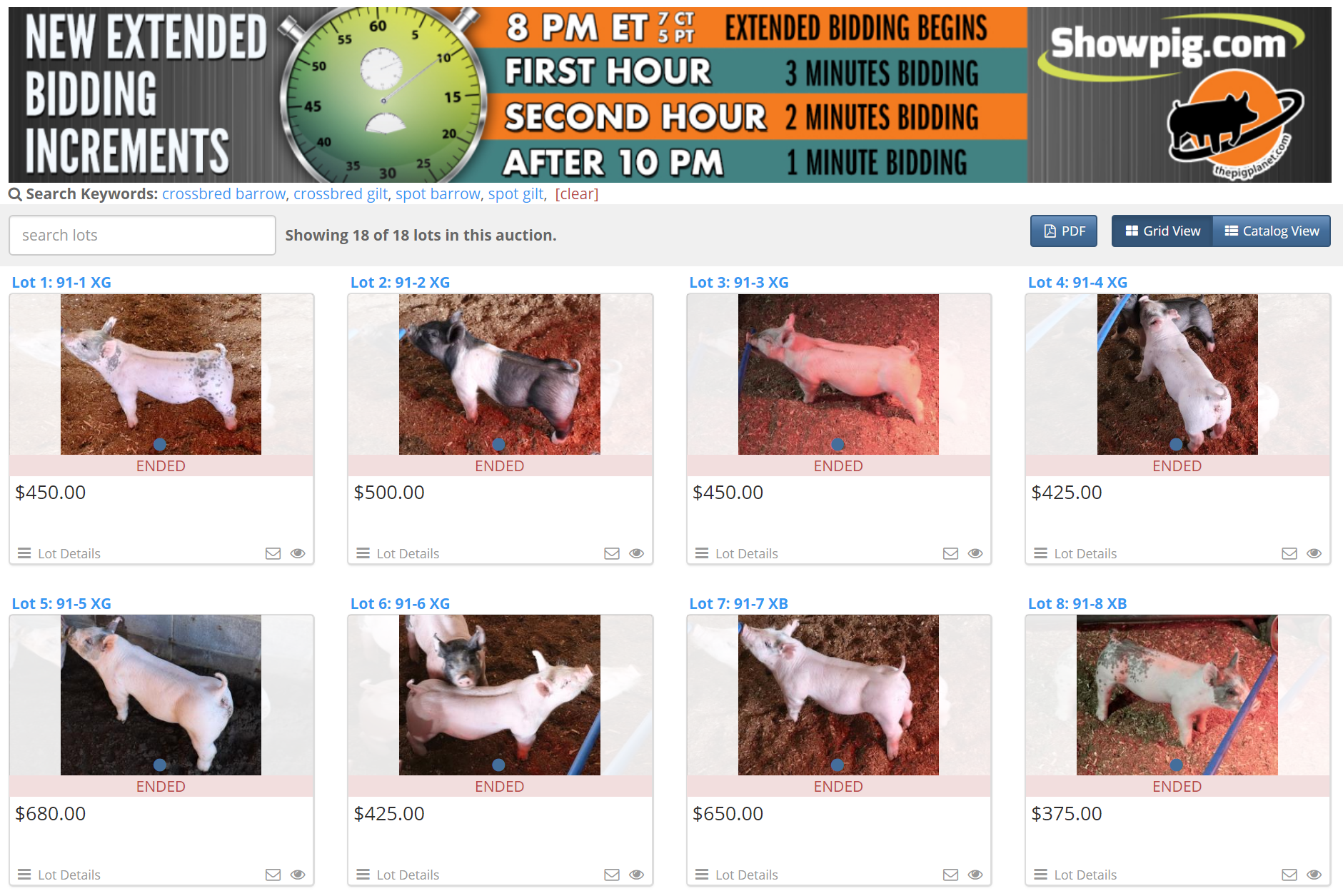 Auction Archive
As auctions close in the system, they will be added automatically to your auction archive. Users can search for past auctions in the system and view the results of those individual auctions.
Large Feature Set to Support Your Online Auction
Online auctions include many of the features listed above along with the core features of our auction platform. Contact Us for a comprehensive demo of our auction software.
Have More Questions
We have compiled a list of frequently asked questions about or auction software that may help answer some of your questions.