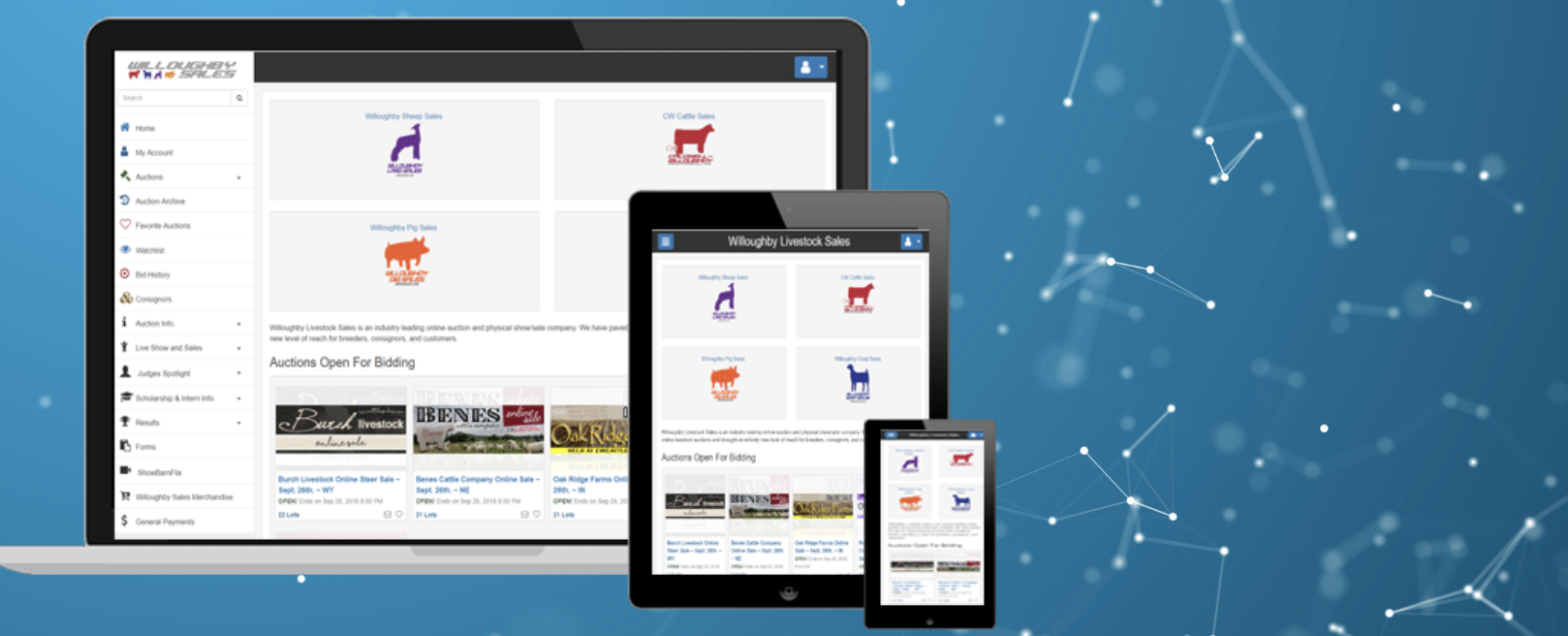 The auction industry has transformed over the past decade changing the way people buy and sell. The ease and convenience of online auctions continues to attract more businesses and individuals hoping to reap the benefits of the auction industry. The past decade brought continued refinement, security, and efficiency to the auction industry, opening up wider markets and offering a variety of new auction formats and customization.
W2 Auction Solutions has been at the forefront of this movement since its inception, implementing features like mobile friendly interfaces, integration with popular payment processors, and cloud-based hosting. But we don't stop there.
W2 understands the need for flexibility and customization. Our clients can easily white label their site to fit their branding. In addition, we recognize that auctions are not one-size-fits all. Our software boasts the capability to host a variety of types of online auctions, but is also designed to optimize live auctions. With W2, the face-to-face thrill of a live auction meets the efficiency and ease of clerking software, electronic registration, and real-time sub-second video streaming.
The auction industry may be changing, but the way we treat our clients isn't. We continue to search out ways to improve the auction experience for both buyers and sellers. It is our pleasure to bring you the newest features and most advanced auction software the industry has to offer. W2 Auction Solutions values your business, your trust, and your confidence, and we look forward to a new decade of providing our clients with the tools and support to build successful businesses now and in the years to come.
Sincerely,
The W2 Auction Solutions Team